Aug 31st. 2021
Gentlemen,
Welcome to the Winter edition, 2021, of the Blue & Blue.
Welcome to the Winter edition, 2021 of the Blue & Blue.
The world, as we knew it, has changed so dramatically. Snow-capped peaks that once were, are no more; a mutating virus, causing previously unimaginable scenes, cuts a swathe among children and adults, leaving corpses in abundance. The tragedies, these heartfelt tragedies abound but hope springs eternal. The Japanese have been both hospitable and courageous enough to host an Olympics and Paralympics amid the pandemic. It's amazing to witness children winning major events in both. They too, lead the way in addressing solutions that have befallen mankind.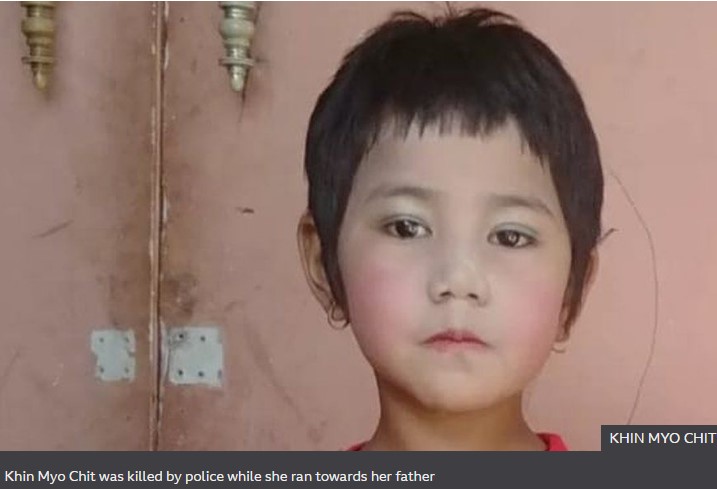 "What does Khin have to do with the Blue & Blue?" some may be asking, others not.
Following the magnificent efforts by the carriers of our legacy, students of Marist Canberra, the Children's Manifesto is echoing louder and farther across the globe in 2021.
Reg Richardson A.M. (Class of '53) presented the Marscom Communications trophy (insert) to Matthew Huchinson, Principal of Marist Canberra, for the students of the college who initiated a global interaction with the youngest generation, Gen3M, on Universal Children's Day, across 12 cultures, presenting the statement of rights of children. Tony Baine (Class of '61) presented the medals to the students.
Just prior to Anzac Day about 250 year-9 Marist College students were shown firsthand what Anzac Day means as they participated in Defence initiatives across Canberra. As part of the college's Footsteps program, the students were engaged in an Australian flag laying ceremony at Woden Cemetery, Australian War Memorial, Soldier On presentation with returned soldiers in Gungahlin and a WWI presentation from the ACT Historical Society.
Student Oliver Fitje Du Preez, 14, said, "it means a lot that I can be included in remembering those who served to protect our country and I'm just very grateful for that." Similarly, schoolmate Oscar Allan said it was "very special that we're able to come and visit these places to show respect for those who had fought and died for our safety and freedom."
We have added "Reflections" to the Darlo War Records website. All are invited to review & contribute memories.
Warren Thomas Class of '65) sent in a photo of old classmate, Warren Gray with Br. Norman & Joseph McCabe, aka Br. Bonaventure. "Wazza G. is out here from Prague visiting family. His wife works for the German diplomatic corps and moves around the world every few years."
Robert Schiavuzzi (Form IV, '68) writes that, before the last meeting of the Group of 8 (see below- Lost & Found) when they had a dinner together in Victoria St , Darlo, he and Phil Jones (Form IV, '68) went to the Darlo Bar in Liverpool St for a beer. "We meet a couple of times a year and are sometimes joined by Joe Fulton (Br Redmond), who taught all of us Latin, English, French , philosophy and so much more. Unfortunately, Joe couldn't make it on Friday but I'm sure we'll catch up with him next time.
Also, I caught Tony Zahra by surprise the other day. We've worked in Marrickville for many years, he in dentistry and me in medicine, and I only recently noted he was an Old Boy. He had no idea, nor could he have, that I was one too. We had a nice chat."
Tony Smith (Class of '64) fortunately caught Eric Mostowyj (Class of '63) moments before he was about to leap out the window as his alter ego, Super Mos, fighting crime and corruption. In Darlo years, Mos was the fastest thing on 2 feet; so fast, in fact, that some of us suspected that he'd secretly grown another foot.
We heard from Vince Restuccia (Class of '61) who went from Marist Darlinghurst to St Patrick's College in the city, Harrington St. to finish his education. "Reflections"
Bill Akhurst (LC 1956) After 54 years in Forestville, Bill and his wife Helen have moved to North Balgowlah.
Bryan Griffin (Class of '62) writes with "More escapades on the green – " I have a story about Norm Fraser (Class of '62) and me that you might enjoy.
The background to this is that I often sneaked on to the Australian golf club during my early teenage years with a couple of mates one of whom was Peter Dawson (Class of '63). I mentioned this to Norm one time as he was also pretty keen on golf.
So when we were in the Intermediate year or thereabouts, during school holidays, we agreed to meet at the Gardeners Road corner of the club to start at the 6th tee and play as many holes as we could before being ejected. We played the full course without being questioned so then decided to go across the road to the Lakes golf club.
As the second tee at the old Lakes course was behind a hill, we started there. About half way around the greenkeeper challenged us and asked us what we were up to. Norm told him that a family friend who was a member had said that it would be ok to play there in the holidays. The greenkeeper was dubious about this story but let us play on.
After we finished the round, we went to the practice green where a couple of members gave us some putting tips!
Norm then caught the bus home while I went back to the Australian and played another 6 holes on my way home. So Norm had played 35 holes and I'd played 42 (I had already played the fifth hole on my way to meet Norm) on two of the best courses in Sydney, all for free!
Those were the days!
NON-FICTION
The amazing Flynn family – An article which Tony Baine (Class of '61) kindly contributed an adapted version to the Maristian.
The Davos proposal: The Great Reset.
Fr. John Anderson (Class of '63) is a Parish Priest in Iquitos, Peru, on the banks of the Amazon River. The situation there has been horrendous with the pandemic. Any assistance, 'greatly appreciated.
https://www.catholicweekly.com.au/sydney-priest-serving-on-the-covid-frontline-in-peru/ An online article gives an insight into life prior to the pandemic.
https://www.catholicweekly.com.au/the-sydney-priest-with-a-peruvian-parish/
Concert held in the Basílica de la Sagrada Família, Barcelona. Here the performer is Spanish, the music is Irish bagpipes, and the language is some kind of ancient Arabic, of which, no one can understand a word, and it makes goosebumps still! That's the wonder of the power.
In Memoriam
Brian Oong (Class of '49) passed away peacefully on Wednesday 21st July, 2021.
Vale Brian
Dr. Gavan Young (Class of '43), late of Lane Cove, passed away on 5/5/2021 aged 95. Adored husband of Judy. Loving father to Gavan and father-in-law to Ket and grandfather of Ben, Bill and Tara.
Vale Gavan
Health
As reported by an Old Boy: Arthritic inflammation in the thumb joints was given as the cause of his thumb's upward jerking and pain. "Cortisone injection works, sort of. With Voltarin Anti-inflamatory gel, it's manageable. Fast forward to each time I use the Viagra (definitely NOT and anti-inflammatory) and the result is difficulty in using a PC keyboard with the thumb's painful jerking, going beserk. All of which, gives rise (no pun intended) to the 'No pain, no gain' aphorism."
John Gallagher (Class of '67) continues to battle with serious health issues but it certainly does not impact on his humour. "Reflections"
Grahame Pomroy (Class of '48) writes:
1. The inventor of the treadmill died at the age of 54
2. The inventor of gymnastics died at the age of 57
3. The world bodybuilding champion died at the age of 41
4. The best footballer in the world Maradona, died at the age of 60.
BUT
5. The KFC inventor died at 94.
6. Inventor of Nutella brand died at the age of 88
7. Imagine, cigarette maker Winston died at the age of 102
8. The inventor of opium died at the age of 116 in an earthquake
9. Hennessey inventor died at 98.
How did these doctors come to the conclusion that exercise prolongs life?
The rabbit is always jumping up and down but it lives for only 2 years and the turtle that doesn't exercise at all, lives 400 years.
So, take some rest, chill, stay cool, eat, drink and enjoy your life.
I'm sending my Nike trainers back for a refund.
>>>>>>>>>>>>>>>>
Lost & Found:
We received word from The Group of Eight (Form IV of '68, Darlo's final year) Peter Downey, Robert Schiavuzzi, Phil Modica, Jan Lech, Ray Gilmore, Steve Bacci, Emmanuel Prouzos and Greg Martin. Peter wrote that they are looking for other old classmates and one in particular, Bill Dudgeon, for their next get-together. Bill's father, Don, was an ex-President of the OBU, however Telstra continues to thwart attempts to reach Don via the number in our records. All help appreciated.
Tony Smith (Class of '64) went missing in this pandemic. 'No phone response; no email response and, being an ardent traveller, we had him overseas, stranded in Europe and unable to get back to Oz. As it happened, however, he finally reappeared after an extended sojourn into the countryside, with his defective phone. He, as OBU Treasurer, has subsequently vowed to be more accessible, after he discovered that the OBU Gatekeeper -who had a history of almost flunking maths -was about to be appointed interim Treasurer.
We received news about Bernie Wimble (Class of '48), celebrating his 90th. Classmates Brian McNally, Larry Hensby, Grahame Pomroy are all on or around that mark, becoming seriously senior citizens.
>>>>>>>>>>>>>>>>>>>>>>>>>>>>>>>>>>>>>>>
HUMOUR
THIS COULD HAVE BEEN RIGHT OUT OF A "BENNY HILL" EPISODE…BUT IT IS AN ACTUAL POLICE CHASE…AND THE DRIVER IS........................... A WOMAN!
>>>>>>>>>>>>>>>>>>>>>>>>>>>>>>>>>>>>>>>>>>>>>>>>>>>>>>>>>>>>>>>>>>>>>>>>>>>>
To the nurses, doctors and wardspeople of hospitals throughout Australia and the world – we wish to join the multitudes, acknowledging your courage and dedication.
Beyond Blue continues to provide support for anxiety and depression, providing resources for recovery, management and resilience. www.beyondblue.org.au
Servo fidem,
Kym Derriman
Gatekeeper
eMail: [email protected]