Fr. Norbert Earl MBE MSC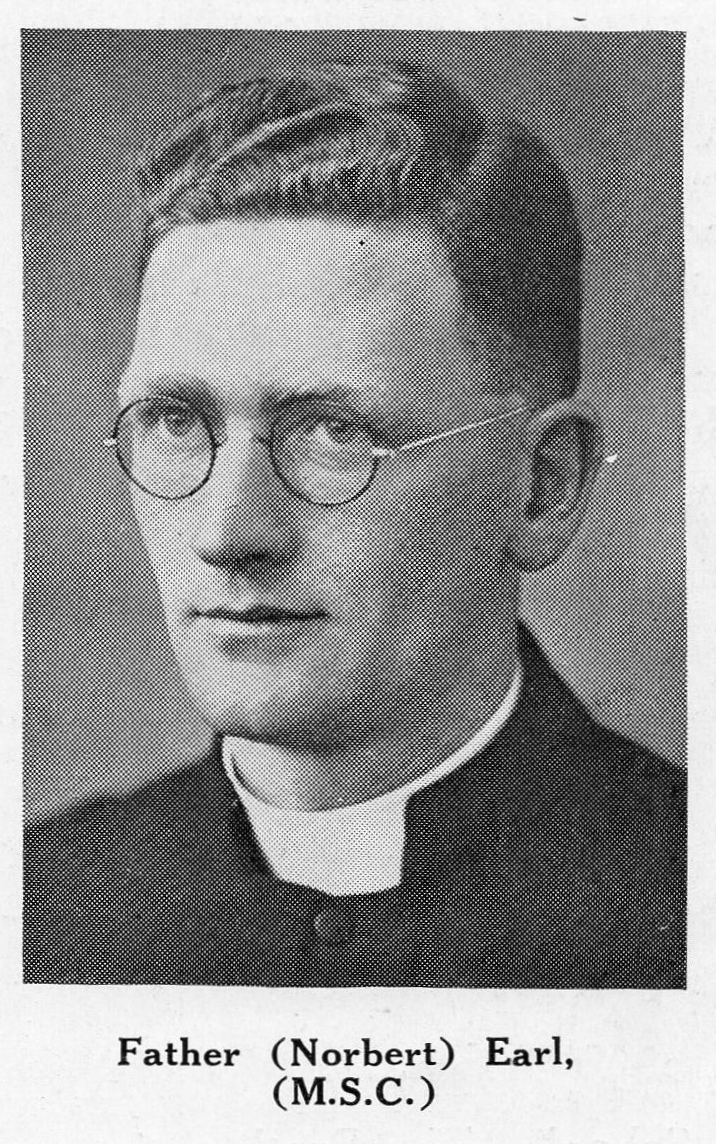 Norbert 'Nobby' Earl MBE MSC

Priest, Missionary, Military Chaplain & War Hero
Norbert John Earl was born in 1911 and was educated at MBHS, Darlinghurst. After passing the Leaving Certificate, Earl entered the seminary and was ordained as Catholic priest in 1936.
He lived at Sacred Heart Monastery in Kensington NSW before entering the field as a missionary, and he was serving in East Papua in 1941 when the Japanese entered the Second World War. He enlisted as a Chaplain in the Australian Army in February 1942. Though he did not have to, Earl often accompanied the attacking soldiers to the front line of action at Kokoda and helped to attend the wounded.
Chaplain Earl was attached to 39 Australian Infantry Battalion in late 1942 and early in 1943, during a bloody campaign on the Kokoda track;
"…Chaplain EARL carried out his duties among forward troops… He risked his life to recover bodies forward of our position; and, inspired all ranks by his complete disregard for danger, when he accompanied attacking troops. On Aug 26th at ISURAVA, a strong fighting patrol left 39th Battalion perimeter to break through the besieging ENEMY. The officer commanding the patrol was wounded and missing; the sergeant acting as guide lay helpless with his thigh shattered by a burst of machine gun fire. Accompanying the R.M.O. out with a stretcher, Chaplain EARL helped him carry the wounded sergeant back to our lines through jungle and creek, while the battle still raged around them. Throughout these actions…Chaplain EARL's devotion to duty was an invaluable aid to the Battalion's morale."
He was made a Member of the Most Excellent Order of the British Empire (MBE) in the Military Division in 1942 for his heroism and courage during the battles, and was recorded as saying that MBE stood for "mad bloody earl." After the war he continued as a missionary in the Pacific until returning to Australia in 1971. He died in Sydney in 1979 aged 68
.
Historian: Scott Coleman (Fr. Earl photo courtesy of S. Coleman & MCC )
Email: scottandrhondacoleman(a)live.com.au